A few quick updates:
1. I updated a few items around my blog, mostly the button and the header. I am feeling restless with summer so close, so I needed a bit of a new look :)
2. I also uploaded the resources I used for my
Animal Publishing Party
. These include the brochure, foldable, rubric, and parent letter. They are available for free (yay!) in my TpT Store
HERE
.
Ok, now onto the fun stuff :) Summer!
I love all of these summer-inspired linky parties that are happening right now!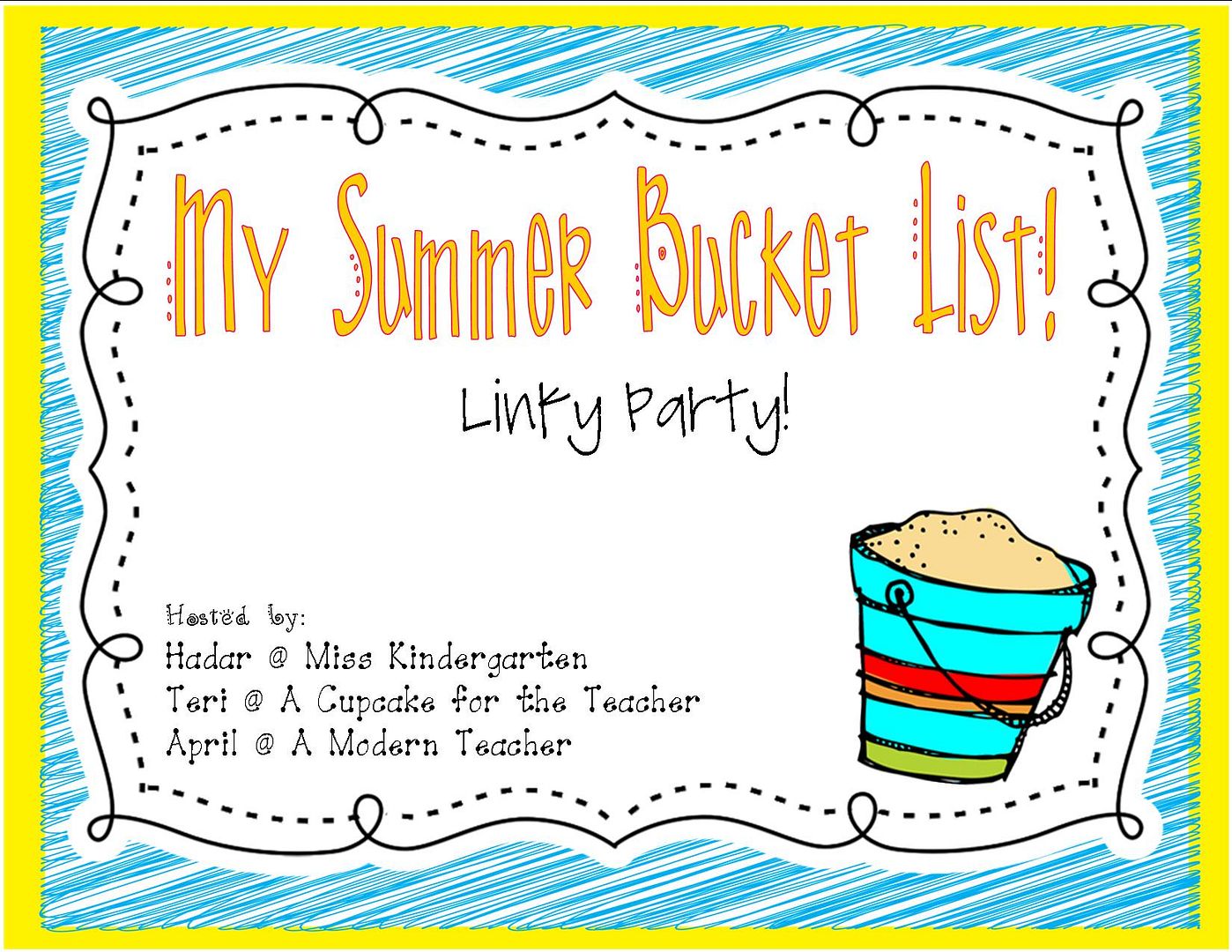 With just a handful of days left, I have a long list of projects and to-dos to make this summer the best one yet, both in and out of the classroom.
In The Classroom
1. TABLES!
Yay! I am so excited to get my desks out and the tables in! I have a
board on Pinterest dedicated to classrooms I love
and these have been inspiring me for months- I can't wait to get started. Here are a few of my favorites:
2. ORGANIZING
When I went on maternity leave, I had my classroom somewhat organized, but whatever system I had in place went out the window this year. I just made piles.... LOTS of piles. So, this summer I have vowed to get things into binders (I have them and they look great, they are just empty next to the piles!) and to purge the shelves in my classroom of anything that is not directly related to what I teach. No more hoarding :)
3.FUN CRAFTS
Eh, why not? ;)
Outside Of The Classroom
1. GET OUT & ABOUT!
My daughter is walking and we have memberships/friends with memberships to so many fun places around town. Last year, she was so tiny, but this year she is so much more observant and exciting to watch as she sees something for the first time, so we will be out & about a lot this summer!
2. CAMP
Eeek! Camp with a chocolate lab & a one-year-old? I just got us a family tent at Costco the other day (um, impulse buy!) so we're making progress towards what might end up being a horrible idea. BUT, we used to camp pre-baby and loved it, and baby does LOVE the outdoors, so we will see if camping can be done this year. If nothing else, maybe my mom can watch baby and dog and my hubs and I can venture out to some of our favorite campgrounds :)
3. CLEAN!
Our house has a one-year-old and you can tell. Laundry, stacks and piles, weeds outside, doors that visitors are NEVER allowed to open... it would be awesome to get back to a clean house, and not just "ok for guests" clean, but actually clean and organized and tidy!
4. BIKE TIME
I heart riding my bike. For miles & miles :) I sold my road bike when I was pregnant (sigh), but I do have my other bike that connects to our Burley so I can pull our little girl around town this summer. I will be scouting out fun (and safe!) paths for our daily travels and hopefully we can get into a routine. I am not a runner, so biking is it and I can't wait to get back into it. Plus, we got our little girl the cutest helmet ever, so that's reason enough :)