Since we will been homebound for a while, I want to share some of our family's favorite board games to help pass the time.
These are a bit different than the traditional
Monopoly
and
Sorry!
and hopefully you will love them as much as we do!
We play these all as a family and my daughter is currently in third grade, so the bonus is that you can add these to your classroom game collection next school year!
In my classroom, we have a few of the more familiar games like
Trouble
,
Mancala
, and
Rush Hour
for Friday Free Choice, but I think you'll find that these new titles would be a welcome addition to the collection of choices.
Labyrinth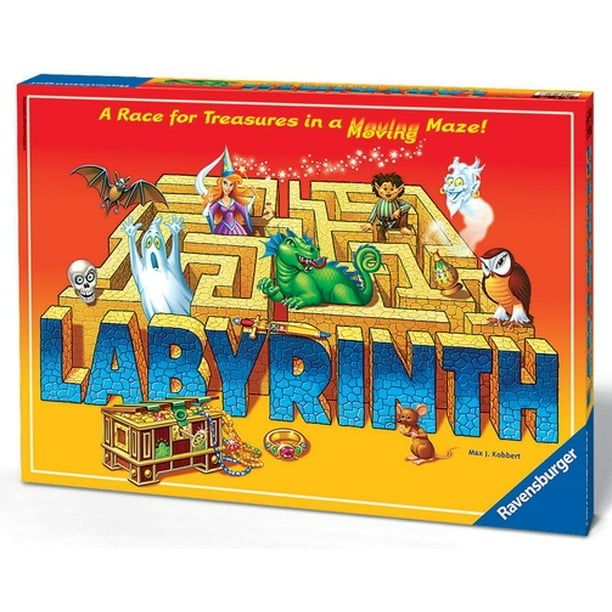 Today, I'm sharing
Labyrinth
. This is an easy-to-explain and easy-to-understand board game that never gets boring. It involves both strategy and luck, so it helps level the playing field in a multi-age setting.
Labyrinth is for 2-4 players ages 7 and up.
The two rules are:
Move the board
Move your piece (or not!)
Labyrinth is that simple and also that frustrating, since the board is constantly changing and the route to your treasure is never guaranteed from one play to the next.
The goal of this game is to get to all of your treasure and then get your player back to its starting spot.
There isn't much direct math practice, but it does involve spatial sense, strategic planning, and being able to think ahead. There's also a huge lesson in being disappointed when the board changes and you have to re-plan the route to your treasure.
The board game is set up with some permanent pieces and the remainder as moveable cards. These have various paths and treasures on them. One extra card is included, and that's the one you will use to start to move the board.
Each person gets an even number of treasure cards that they will need to collect during the game. They stay face-down in a stack near you, so you can only look at one card at a time. Once you get to that treasure, the card is placed face-up near you and you start moving towards the next.
You begin by sliding the extra board piece onto the board, then moving your character. You can choose to keep them in their spot as well.
The next person takes their turn by using the new extra piece to move the board, then their character, and so on. You gather treasure along the way and try to get back to your spot to win the game.
This game is simple but takes a while to complete because of the treasure-collecting and the growing complexity of the board. Inevitably, the new treasure you need to get is on the opposite side and wow, it sometimes feels like forever to get there!
In the classroom,
Labyrinth
would be a perfect centers game, Friday Free Choice game, or extension activity. In the meantime, it's the perfect family game for days when your kids are "bored" and you're looking for a game that is easy to set up, easy to play, and full of fun and intensity for everyone.
Find Labyrinth on Amazon
HERE
and I'll be back with more recommendations soon!
Looking for more games?
Skyjo
, a great math-based card game, is reviewed
HERE
.
Happy playing!